Dec 15, 2022
NewtekOne Delivers $305,000 in Growth Capital for Credit Union Member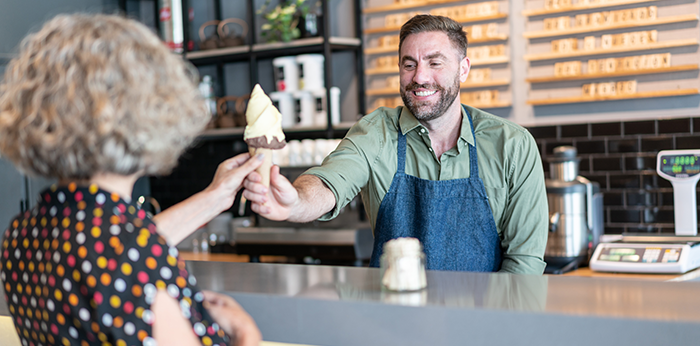 As a partner, NewtekOne helps your members reach new levels of success. A credit union member, operating a successful ice cream shop in Southeastern Pennsylvania, wanted to fundamentally change their business to align with consumer behaviors. With their lease expiring soon, it was the perfect time to acquire a new location and equip it with a drive-thru window. The $305,000 in capital was used to secure a new long-term lease on an ideal property in a popular part of town, as well as to complete numerous leasehold improvements, including construction of the much needed drive-thru window. The business is already reaping the benefits of the capital infusion and is positioned for continued growth and success. A dedicated Newtek Lending Specialist delivered personalized, hands-on assistance to guide the business owner through each stage of the lending process, allowing them to keep their focus on their business.
---
What Sets the Newtek Solution Apart:
Term loan with a 10-year amortization
More loan dollars than a bank would offer
No prepayment penalties
No imposing and restrictive bank-like covenants
Concierge customer service from knowledgeable and non-commissioned specialists
---
NewtekOne was not only able to assist this member with a much needed loan to improve their business but was able to help the referring credit union better serve their member, keep their deposits in house and provide the credit union with non-interest revenue in the amount of $2250. For more information, contact:
Kenneth Lowy
Director, Sales and Strategic Alliances
Newtek Business Services Corp.
KLowy@NewtkOne.com
Direct: (212) 356-9548